We're dedicated to serving up perfectly customised stationery.
We are passionate about using good design to tell your wedding story your way, and we believe that your wedding stationery should feel as good as it looks. We take the time to source and offer the finest materials and printing techniques – and we're proud of what we've created. From our design to printing, you will feel the difference in every step.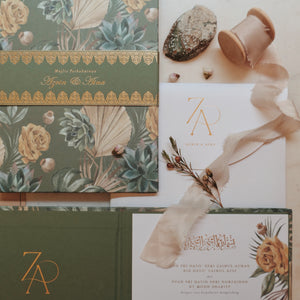 CUSTOM SUITE COLLECTION
Custom Suites are a way for us to work with you to create one of a kind design for your wedding stationery. Starting from scratch, we work to put together a mood board based on your wedding theme decor and colours, before proceeding to design, produce and assemble your dream stationery.
SHOP HERE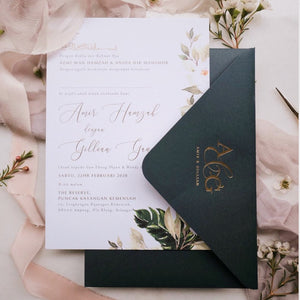 SEMI-CUSTOM SUITE COLLECTION
Semi-Custom Suite design is one that we have pre-designed for you with a shorter timeline and a more cost effective option. This means everything stays as designed but only information and text colour or font can be altered. This helps up keep the cost down for you, while still being able to purchase a sophisticated wedding suite.
SHOP HERE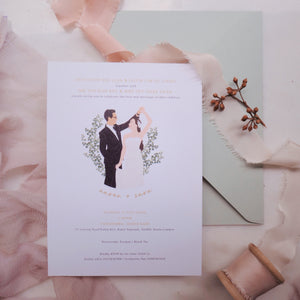 ARTIST COLLECTION
In an effort to support the creative community, we have teamed up with the best local artists, fashion designers, interior designers, independent stationers, and lifestyle brands that share a love for stationery in crafting unique designs only available through these exclusive collaboration.
SHOP HERE